Missing woman in Wayne County found dead; search still on for her son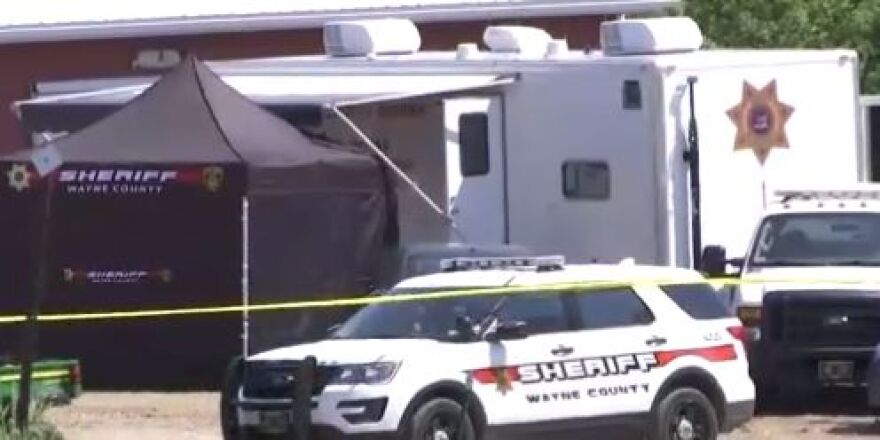 The Wayne County Sheriff's Office has found the body of 18-year-old Selena Hidalgo-Calderon, but they are still looking for her 14-month-old son Owen. The woman's boyfriend, Alberto Reyes has been charged with tampering with physical evidence.
Sheriff Barry Virts announced on Thursday evening that Hildago-Calderon's body was found in a bag in the woods on Wednesday behind a farm on Joy Road in Sodus. Crews had spent the last two days searching an apple orchard in that area.
Hildago-Calderon has been missing for about a week. She was from Guatemala and had been employed as a migrant worker. The family reported was seeking asylum.
Virts says that Reyes admitted to removing Hildago-Calderon's body from a home they shared and buried it between two logs. He has not been charged with anything beyond tampering at this point, but the investigation is continuing. The official cause of death has not been released yet.
Authorities believe Hildago-Calderon was killed at her home. The search for her son is continuing.
A statement released from Selena's mother, Estela Calderon, says that "My daughter and my grandson were my life, she was my first born and I feel like a piece of my heart is gone."
An advocacy organization, Workers' Center of Central New York says it sees Hildago-Calderon's death as being "linked to the precarious, isolated and vulnerable living conditions of immigrant women working in rural areas." The group says that immigrant women are afraid to report domestic abuse or assault and often have no way to leave dangerous situations.