LISTEN: What took so long for Red Wings and county to agree to Frontier Field lease?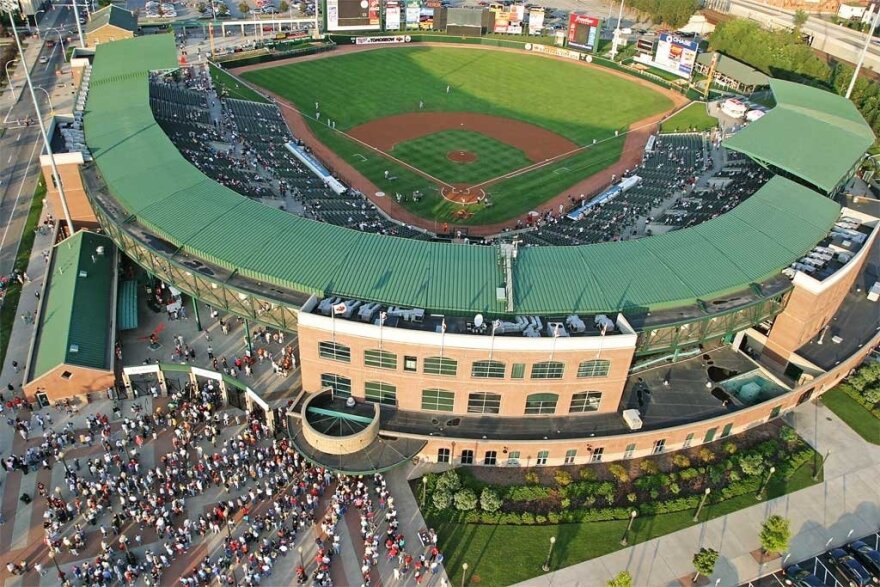 One of the people who was deeply involved in hashing out the new lease agreement between the Rochester Red Wings and Monroe County says a number of items delayed the final deal, which was announced on Monday.
Gary Larder, chairman of the board of Rochester Community Baseball, says the two sides agreed on the larger framework of the lease, but had to work through many details.
Monroe County has agreed to maintain Frontier Field for the duration of the ten year lease. Larder said that includes amenities that both fans and players have come to expect at a modern ball park.
"Spacious concession areas and lots of choices; they want to have nice, up to date suites. Players expect that their locker rooms are going to be very spacious and carpeted. They expect that the playing field will be up to a high standard, which would have been unexpected years ago, but now it's expected the field will be very comfortable for them to play on, which means you have the replace the field every ten years.
Under the new lease, the Red Wings will be paying Monroe County $100,000 a year for use of the stadium. The agreement still requires the approval of the Monroe County Legislature, which is expected to vote on the matter tonight.
Click on the LISTEN link above to hear Larder talk about the terms of the new Frontier Field lease.