P-Tech program at Edison High School fast-tracks students to tech jobs
Across the country, high schools are emphasizing STEM – science, technology, engineering and mathematics – studies for their students.
Edison Career and Technology High School in the Lyell-Otis neighborhood is taking it a step further, with a program that shepherds students right into tech careers.
The program is called New York State Pathways in Technology, or P-Tech, and Edison Tech is the only high school in Rochester that offers it.
P-Tech is a rigorous, cost-free program that guides students from grade 9 through internships and earning an associate degree in technology, while helping connect them with professionals in the field.
"When you hear about advances, everything is in tech, there's basically technology in every field," said LaCassa Felton, P-Tech director at Edison. "So it's wide open. There are no boundaries when you think about technology."
Edison's P-Tech program began in 2014 and serves 175 students, 80 of whom are girls.
Felton said the program has an emphasis on advancing girls in the field, which is still dominated by men.
To that end, the high school recently hosted a presentation for the girls in the P-Tech program, during which women with tech careers at IBM, Kodak, and other local businesses and organizations spoke frankly about their career paths, the pressures unique to being women and women of color in the field, and advice on living a well-rounded life, beginning with networking in college.
IBM technical brand specialist Brealle Brown said that means getting your nose out of the math books occasionally and expanding your interests and skillset with different social clubs.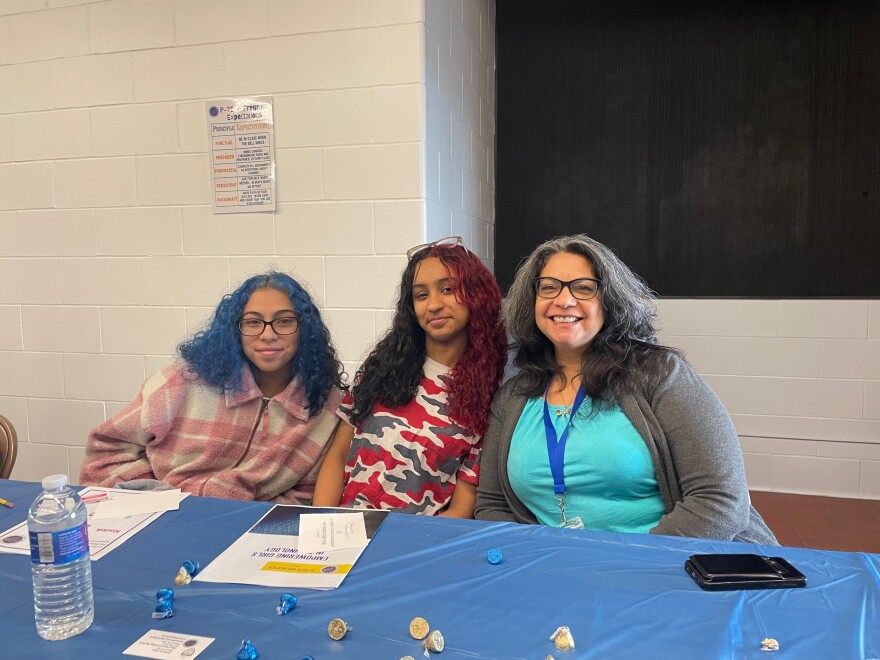 "I also encourage people to join stuff like student government, so you can have a say on campus," Brown said. "And just little different groups around campus that may spark your interest, just give it a shot, even if you don't know if you would like it, because you may turn out to really be in love with it."
Brown said tech jobs aren't tailored to introverts anymore, and companies are looking to hire people with developed social skills and who work well in teams that span different departments.
Edison Tech junior Dazaria Parks said the program has made technology much more approachable, and she's considering a career in either nursing or IT.
"Everybody thinks, 'Oh my God, computers are so hard, it's only for nerds,'" Parks said. "I do tests and we do hands-on, take computers apart, put them back together. It's very fun."
Felton said that several of the program's current students are working paid internships, and that a few of the program's graduates are working in the cybersecurity field.