Local Utilities Use Drones For Some Line Inspections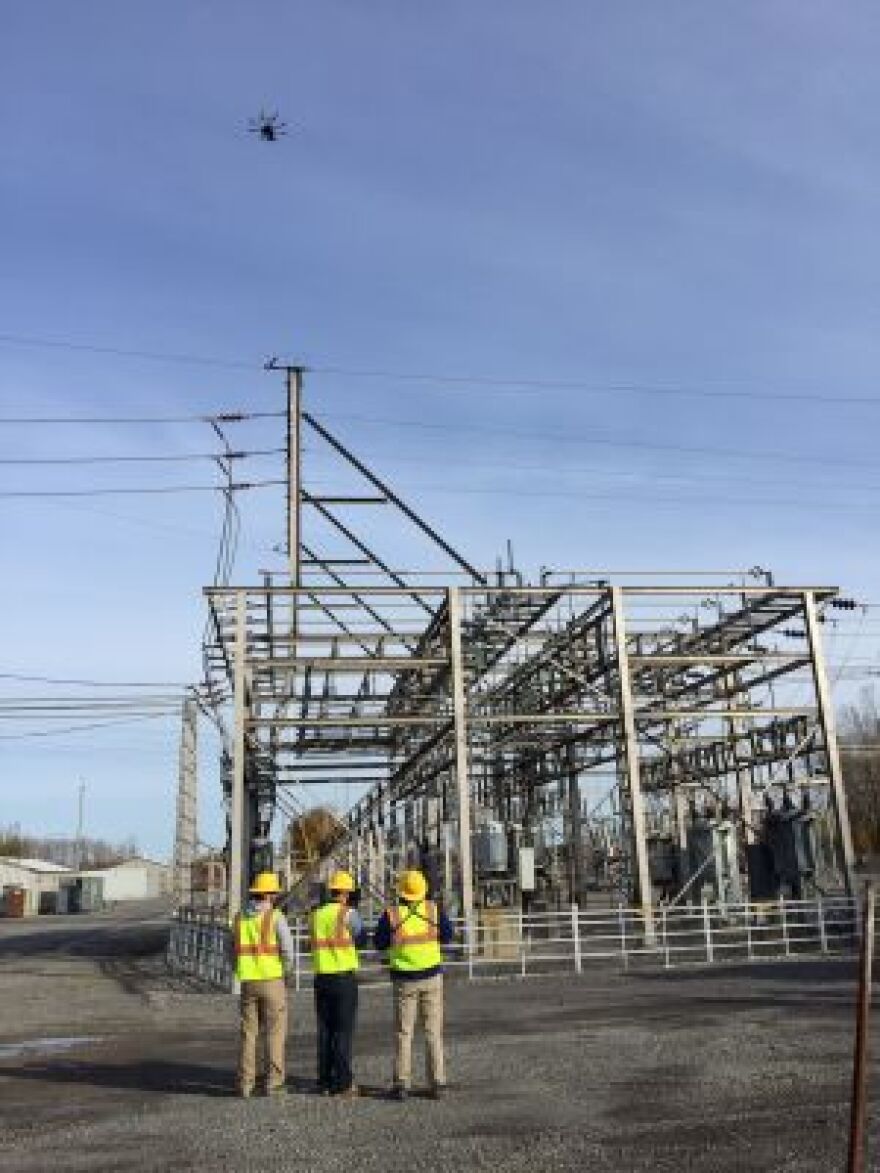 Two area utilities have been using drones to help conduct some routine inspections of their facilities.
Rochester Gas and Electric and New York State Electric and Gas, both part of the Spanish company Iberdrola, have been evaluating the use of drones to look at wires that go over substations to help dissipate lightning strikes.
Utility spokesman Clay Ellis says in this case, the drones may be a better choice than trying to inspect the wires either from the ground or with helicopters.
"These particular static wires installed over our substation just seemed to lend themselves to inspection using drones. They're tough to see from the ground, they're really too close to the substation to see adequately from a helicopter so we thought we'd try drones."
Ellis says another application the utilities might consider using drones in the future is to inspect damage to its lines and other equipment after a storm.
The recent inspections have been going on at substations in several Western New York counties including Wyoming. The work is expected to be completed in the coming weeks. The drones are flown by a contractor who uses licensed commercial pilots.