WXXI, in partnership with public broadcasting stations across New York state, will air special programming examining the opioid crisis during the week of Oct. 15.New York's Opioid Crisis is a first-of-its-kind partnership to draw attention to this public health crisis and raise awareness of services available in local communities for those affected by opioid addiction.Support for opioid crisis programming on WXXI is provided in part by the New York State Office of Alcoholism and Substance Abuse Services. A complete list of programs can be found here: WXXI.org/opioid-prog.We want to hear what you have to say about opioid and heroin use in our community. Please click on this link to take a short survey.
1,101 reported overdoses in Monroe County Heroin Task Force one-year progress report
Over 1,000 overdoses have been reported in the last year in Monroe County. That's according to the Monroe County Heroin Task Force, at their one-year progress report Tuesday morning.
In the first year of the task force, ranging from February 1st 2018 to January 25th of this year, 159 of the 1,101 overdoses have been fatal.
Monroe County Sheriff Todd Baxter says the focus of the first year was to educate the community, cordon off the problem, do intense enforcement and secure recovery partners
"We are in no way claiming victory. Our first goal was to wrap our arms around this problem and see if we could stabilize it. I think if we look at the numbers for 2018 for the 12-month period that we pray that we're seeing this problem stabilize. But we got a lot of work to do and we fully realize that."
He also says that there needs to be more widespread education.
"We need to be in parent teacher associations, we need to be in the union halls, we need to be in the VFWs and the American Legion Posts where 35 year olds are hanging out because that's who's passing away.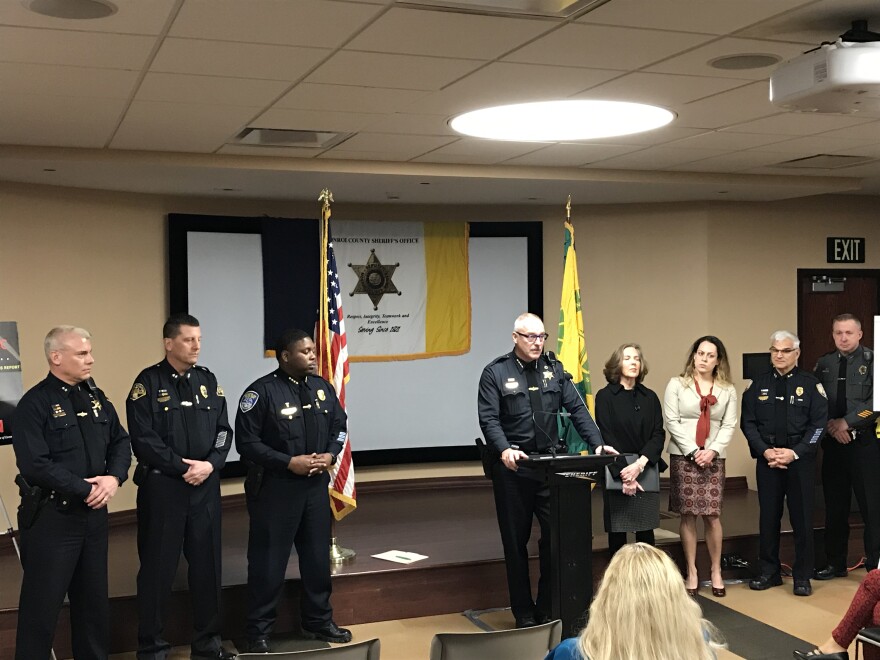 District Attorney Sandra Doorley said a goal for her office was to hold dealers accountable.
"We have been able to prosecute to date seven individuals for homicide charges be it either criminally negligent homicide or manslaughter in the second degree, for giving a substance or selling a substance resulting in death."
Doorley also reported 47 indictments of drug dealers for possession and sale.