Counting the Ballots in the Slaughter-Assini Race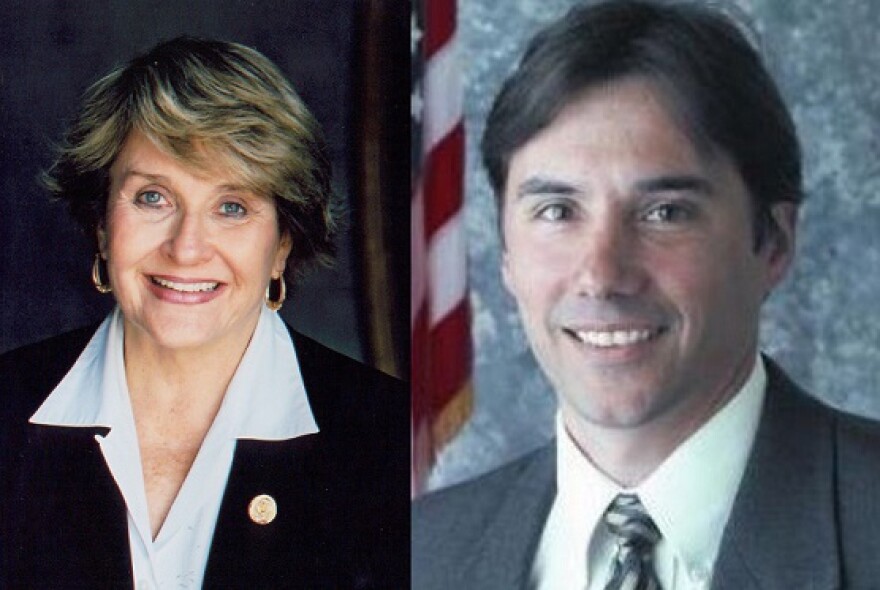 The ballot counting continues in the race for the 25th Congressional District, and it may take a couple of weeks before a winner is determined.
As of election night, long-time incumbent, Democrat Louise Slaughter held a narrow 600 vote over Republican Mark Assini. (not counting absentees)
Republican Monroe County Elections Commissioner Peter Quinn says a court order impounding over 2100 absentee ballots has been lifted, and they were counting those ballots on Wednesday. As of Wednesday evening, Slaughter had about a 650 vote advantage over Assini.
Monroe County Democratic Elections Commissioner Tom Ferrarese says an additional 1200 or more absentee and affidavit ballots will be counted next week.
Ferrarese says representatives from both camps are welcome to observe the ballot counting process.
Quinn notes there are a number of phases to go through, and even races that aren't this close usually take about three weeks to certify with the State Board of Elections.
He says this race isn't over yet.
Slaughter, meanwhile, released this statement Wednesday afternoon:
"This is a win in what was a very tough environment for Democrats. It's gratifying to be re-elected for another term so that I can continue fighting for the community I love and am honored to represent. Like I said during this campaign, Washington might not be working, but I sure am, and I'm glad to continue that work."

Assini says he's not conceding yet since this process is still going on.